Helion.pl sp. z o.o.
ul. Kościuszki 1c
44-100 Gliwice
tel. (32) 230-98-63
The Photoshop CS4 Companion for ...
The Photoshop CS4 Companion for Photographers. Portable Photoshop Advice You Can Take Anywhere

(ebook)
Autor: Derrick Story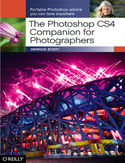 2w1 w pakiecie:

ePub

Mobi
---
"Derrick shows that Photoshop can be friendly as well as powerful. In part, he does that by focusing photographers on the essential steps of an efficient workflow. With this guide in hand, you'll quickly learn how to leverage Photoshop CS4's features to organize and improve your pictures."-- John Nack, Principal Product Manager, Adobe Photoshop & Bridge

Many photographers -- even the pros -- feel overwhelmed by all the editing options Photoshop provides. The Photoshop CS4 Companion for Photographers pares it down to only the tools you'll need most often, and shows you how to use those tools as part of an efficient and enjoyable workflow. This book explains an easy method for processing your images using the new user-friendly features that come with Photoshop CS4, including Adobe Bridge, Photo Downloader, and Adobe Camera Raw.

A perfect fit for your laptop bag, this guide is designed to help you process photos in the field. Professional photographer and bestselling author Derrick Story teaches you how to quickly and efficiently organize and edit your photos without compromising the originals. With this book, you will:
Import your images and apply metadata with Photo Downloader
Rate your images and add keywords with Adobe Bridge
Make basic (and reversible) edits with Adobe Camera Raw, such as cropping, color balance, and tonal adjustments
Use advanced ACR tools for black & white conversion, spot removal, batch processing, and more
Refine your images with Photoshop using adjustment layers, masking, and smart objects
Apply advanced Photoshop techniques for retouching portaits, swapping colors, correcting lens distortion, and much more
To use Photoshop effectively, photographers must know which tools they really need and which ones they don't. The Photoshop CS4 Companion for Photographers gives you the knowledge to create your own efficient path to great-looking photos.
The Photoshop CS4 Companion for Photographers

SPECIAL OFFER: Upgrade this ebook with OReilly
Introduction
1. The Quick-Start Road Map

Your Digital Darkroom
The Basic Steps
Lets Get to It!

2. Importing Your Images

Before You Start Downloading

Creating Your Personalized Metadata Template
Launching Photo Downloader
Time to Choose Your Backup Strategy

Importing Photos from Your Camera

Basic Options in Photo Downloader
Advanced Photo Downloader Options
Applying Metadata During Download
Where to Go from Here
3. Rating and Keywording Images
Setting Up Your Workspaces

Creating the Overview Workspace
Creating the Photo Edit Workspace
Setting Up the Keywording Workspace
Organizing Your First Batch of Images
Step 1: Reviewing Your Shots in the Overview Workspace
Step 2: Photo Editing: Sorting Your Pictures

Round 1: Basic Thumbs Up or Down
Round 2: Refining Your Ratings
Rating and Sorting Tips
Tricks for Comparing Two Photos
Using Smart Collections
RAW+JPEG
Introduction to Keywording
Tools for Searching by Keywords
Adding Keywords to Your Images
Where to Go from Here
4. Basic Image Editing in Camera Raw
The Benefits of ACR
Working on Images in ACR from Bridge

Setting Your Workflow Options
A Quick Tour of the Bottom Buttons
Your First Image Edit
Start by Cropping
First Edits in the Basic Tab

Tone adjustments in the exposure slider
Color adjustments
Fine-Tuning Your Image
Fine-Tuning in the Basic Tab
Fine-Tuning Tonal Adjustments in the Tone Curve Tab
Fine-Tuning Color in the HSL/Grayscale Tab
Finishing Touches in the Detail Tab
Input Sharpening
Noise Reduction
And These Were Just the Basic Tools
5. Advanced Camera Raw Techniques
Batch Processing in ACR
Black-and-White Conversion in ACR

The Convert to Grayscale Approach in the HSL Tab
The Desaturate Approach in the HSL Tab
Spot Removal in Adobe Camera Raw
Cloning with the Spot Removal Brush
Localized Corrections with the Adjustment Brush
Tonal and Color Adjustments with the Graduated Filter Tool
Types of Graduated Corrections Available
Adjusting a Sample Image with the Graduated Filter Tool
Where to Go from Here
6. Refining Your Image in Photoshop
Touching Up Imperfections with the Clone Stamp Tool

How to Save Photoshop Files
Adjusting Tone with a Levels Adjustment Layer
Creating the Levels Adjustment Layer
Adding a Mask to the Adjustment Layer
Nondestructive Sharpening with Smart Objects
Back to Nondestructive Sharpening
Where to Go from Here
7. Photoshop Recipes for Photographers
Portrait Retouching Techniques

RECIPE 1: Brightening Teeth
RECIPE 2: Touching Up Blemishes
RECIPE 3: Darkening or Lightening Facial Features
RECIPE 4: Softening Skin
RECIPE 5: Brightening Eyes
RECIPE 6: Sharpening Eyes and Eyebrows
RECIPE 7: Softening Dark Circles Under the Eyes
RECIPE 8: Bumping Up Contrast with Unsharp Mask
RECIPE 9: Stamping Layers to Pull Your Adjustments Together
Adjustments in the World Around Us
RECIPE 10: Correct Architectural Distortion
RECIPE 11: Retrieving a Blown-Out Sky
RECIPE 12: Applying a Color Wash to an Object
RECIPE 13: Changing the Color of an Object (More Flexible, but More Elaborate)
RECIPE 14: Changing the Hue and Saturation of an Object (The Easy Method)
Finishing Touches
RECIPE 15: Creating a Virtual Custom Matte
RECIPE 16: Automating Panorama Merging
RECIPE 17: Extending Depth of Field by Stacking Images
RECIPE 18: Optimize Images for the Web Without Losing Copyright Information
You're a Photoshop Artist; Now What?
8. Printing
Calibrating Your Monitor

Calibrating on Mac OS X
Calibrating on Windows
Calibrating in General
Dedicated Photo Printers
Ten Steps to Making a Beautiful Print
A Word About Printer Profiles
Success! A Beautiful Print
Improving Your Photography Through Printing
Reference Tables for Printing
Final Thoughts
A. About the Photos in this Book
Cover Images

Opening Ceremonies, Beijing Olympics
Woman
Flower
Young Woman
Butterfly
Aquatic Center, Beijing Olympics
Frontmatter Images
Title Page Opener
The Table of Contents Opener
Chapter Openers
Introduction Chapter Opener
Chapter 1 Opener
Chapter 2 Opener
Chapter 3 Opener
Chapter 4 Opener
Chapter 5 Opener
Chapter 6 Opener
Chapter 7 Opener
Chapter 8 Opener
Opener for This Section
Special Thanks to Those Who Helped Me Make These Images
Index
About the Author
SPECIAL OFFER: Upgrade this ebook with OReilly
Osoby, które kupowały książkę, często kupowały też:
Promocja dnia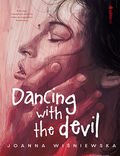 Warto zajrzeć