Helion SA
ul. Kościuszki 1c
44-100 Gliwice
tel. (32) 230-98-63
Photoshop Elements 10: The Missi...
Photoshop Elements 10: The Missing Manual

(ebook)
Autor: Barbara Brundage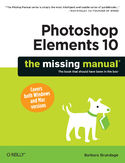 2w1 w pakiecie:

ePub

Mobi
---
Elements 10 offers much of Photoshop's power without the huge price tag. It's a great tool for most image-editing buffs—whether you're a photographer, scrapbooker, or aspiring graphic artist. But Elements still doesn't come with a useful manual. This bestselling book helps you get the most out of the program, from the basics to advanced tips for both Windows and Mac users.
The important stuff you need to know:
Quickly learn your way around. Customize Elements to suit your working style.
Get to work right away. Import, organize, and make quick image fixes with ease.
Retouch any image. Learn how to repair and restore old and damaged photos.
Add pizzazz. Give images more zip with dozens of filters, layer styles, and special effects.
Design with words. Make text flow along a curved path or around an object or shape.
Find your creative flair. Create scrapbooks, greeting cards, photo books, and more.
Try out advanced techniques. Work with layers, blend modes, and other tools.
Photoshop Elements 10: The Missing Manual

SPECIAL OFFER: Upgrade this ebook with OReilly
A Note Regarding Supplemental Files
The Missing Credits

About the Author
About the Creative Team
Acknowledgments
The Missing Manual Series

Introduction

Why Photoshop Elements?
What You Can Do with Elements 10
Whats New in Elements 10
Elements vs. Photoshop
The Key to Learning Elements
About This Book

A Note About Operating Systems
About the Outline
For Newcomers to Elements
The Very Basics
AboutTheseArrows

About the Online Resources

Missing CD
Registration
Feedback
Errata
Safari Books Online
One. Introduction to Elements
1. Finding Your Way Around Elements
Organizing Your Photos
Photoshop.com
Editing Your Photos
Panels, Bins, and Tabs

The Panel bin
The Project bin
Image windows
Elements Tools
Getting Help
Guided Edit
The Inspiration Browser
Escape Routes
Undo
Undo History panel
The one rule of Elements
Getting Started in a Hurry
2. Importing, Managing, and Saving Photos
Opening Stored Images
Scanning Photos
Capturing Video Frames
Creating a New File
Picking a File Size
Choosing a Resolution
Selecting a Color Mode
Choosing a Background
Using the Organizer
Creating Categories and Tags
Working with tags and categories
People Recognition
Albums and Smart Albums
Searching for Photos
Browsing Through Photos
Using Tags and Categories to Find Photos
Searching by Metadata
Visual Searches
Saving Your Work
File Formats Elements Understands

Not-so-common file formats
About JPEGs
Changing the File Format
Backing Up Your Files
Online Syncing and Backups
Organizer Backups
Making Quick CDs/DVDs
3. Rotating and Resizing Photos
Straightening Scanned Photos

Straightening Two or More Photos at a Time
Straightening Individual Photos
Rotating Images
Rotating and Flipping Options
Straightening the Contents of an Image
Straighten Tool
Free Rotate Layer
Cropping Pictures
The Crop Tool

Cropping an image to an exact size
Cropping with the Marquee Tool
Zooming and Repositioning Your View
Image Views
The Zoom Tool
The Hand Tool
Changing the Size of an Image
Resizing Images for Email and the Web
Adding Canvas
Two. Elemental Elements
4. The Quick Fix

The Quick Fix Window

The Quick Fix Toolbox
The Quick Fix Panel Bin

Different Views: After vs. Before and After
Editing Your Photos
Fixing Red Eye
Smart Fix
Adjusting Lighting and Contrast

Levels
Contrast
Shadows and Highlights
Color
Auto Color
Using the Color sliders
Balancing color
Sharpening
Touch-Ups
Quick Fix Suggested Workflow
Adjusting Skin Tones
5. Making Selections
Selecting Everything
Selecting Rectangular and Elliptical Areas
Selecting Irregularly Sized Areas

Controlling the Selection Tools
Selecting with a Brush
Refine Edge
The Selection Brush
The Magic Wand
The Lasso Tools

The basic Lasso tool
The Magnetic Lasso
The Polygonal Lasso
Removing Objects from an Images Background
Changing and Moving Selections
Inverting a Selection
Making a Selection Larger or Smaller
Moving Selected Areas
Saving Selections
Editing a saved selection
6. Layers: The Heart of Elements
Understanding Layers

The Layers Panel
The Background
Creating Layers
Adding a Layer
Deleting Layers
Duplicating a Layer
Copying and Cutting from Layers
Managing Layers
Hiding Layers
Adjusting Layer Opacity
Locking Layers
Blend Mode
Rearranging Layers

Arranging layers with the Move tool
Aligning and Distributing Layers
Grouping and Linking Layers
Linking layers
Grouping layers by clipping
Merging and Flattening Layers
Merging layers
Flattening an image
Layer Masks
Adjustment and Fill Layers
Adding Fill and Adjustment Layers

Fill layers
Adjustment layers
Deleting Adjustment and Fill layers
Moving Objects Between Images
Three. Retouching
7. Basic Image Retouching

Fixing Exposure Problems

Deciding Which Exposure Fix to Use
Fixing Major Exposure Problems
The Shadows/Highlights Command
Correcting Part of an Image

Correcting color with a brush

Controlling the Colors You See

Calibrating Your Monitor

Getting started with calibrating

Choosing a Color Space
Using Levels
Understanding the Histogram
Adjusting Levels: The Eyedropper Method
Adjusting Levels: The Slider Controls
Removing Unwanted Color
The Remove Color Cast Command
Using Color Variations
Choosing Colors
The Color Picker
The Eyedropper Tool
The Color Swatches Panel

Saving colors in the Swatches panel
Sharpening Images
Unsharp Mask
Adjust Sharpness
The High-Pass Filter
The Sharpen Tool
8. Elements for Digital Photographers
The Raw Converter

Using the Raw Converter

Adjusting the view
Rotating, straightening, and cropping

Adjusting White Balance
Adjusting Tone
Adjusting Vibrance and Saturation
Adjusting Sharpness and Reducing Noise
Choosing bit depth: 8 or 16?
Finishing Up
Converting to DNG
Blending Exposures
Automatic Merges
Manual Merges
Photo Filter
Processing Multiple Files
Choosing Files
Renaming Files
Changing Image Size and File Type
Applying Quick Fix Commands
Attaching Labels

Watermarks
Adding captions
9. Retouching: Fine-Tuning Images
Fixing Blemishes

The Spot Healing Brush: Fixing Small Areas
The Healing Brush: Fixing Larger Areas
The Clone Stamp
Applying Patterns
The Healing Brush
The Pattern Stamp
Recomposing Photos
Color Curves: Enhancing Tone and Contrast
Making Colors More Vibrant
The Hue/Saturation Dialog Box
Adjusting Saturation with the Sponge Tool
Changing an Objects Color
Using an Adjustment Layer
Replacing Specific Colors
The Color Replacement Tool
Special Effects
10. Removing and Adding Color
Method One: Making Color Photos Black and White
Method Two: Removing Color from a Photo
Creating Spot Color

Brushing Away Color
Erasing Colors from a Duplicate Layer
Removing Color from Selections
Using an Adjustment Layer and the Saturation Slider
Colorizing Black-and-White Photos
Tinting a Whole Photo

Using a Layer style
The Content panels tint effects
Using Colorize
11. Photomerge: Creating Panoramas, Group Shots, and More
Creating Panoramas

Manual Positioning with Interactive Layout
Merging Different Faces
Arranging a Group Shot
Tidying Up with Scene Cleaner
Merging Styles
Correcting Lens Distortion
Transforming Images
Skew, Distort, and Perspective
Free Transform
Four. Artistic Elements
12. Drawing with Brushes, Shapes, and Other Tools

Picking and Using a Basic Brush

Modifying Your Brush
Saving Modified Brush Settings

The Specialty Brushes
The Impressionist Brush
The Pencil Tool
The Paint Bucket
Dodging and Burning
Blending and Smudging
Blend Modes
The Smudge Tool
The Eraser Tool
Using the Eraser
The Magic Eraser
The Background Eraser
Drawing with Shapes
Rectangle and Rounded Rectangle
Ellipse
Polygon
Line Tool
The Custom Shape Tool
The Shape Selection Tool
The Cookie Cutter Tool
13. Filters, Effects, Layer Styles, and Gradients
Using Filters

Applying Filters

The Filter menu
Effects panel
The Filter Gallery

Filter Categories
Useful Filter Solutions

Removing noise: Getting rid of graininess
Adding noise: Smoothing out repair jobs
Gaussian Blur: Drawing attention to an object
Radial Blur: Producing a sense of motion
Color correcting with the Average Blur filter
Improving skin texture with the Surface Blur filter
Adding Effects
Using Actions
Special Effects in Guided Edit
Adding Layer Styles
Applying Gradients
The Gradient Tool
Gradient Fill Layers
Editing Gradients

Transparency in gradients
Creating noise gradients
Saving Gradients
Gradient Maps
14. Text in Elements
Adding Text to an Image

Text Options
Creating Text
Editing Text

Smoothing text: anti-aliasing
Warping Text
Adding Special Effects
Text Effects
Text Gradients
Applying the Liquify Filter to Text
Type Masks: Setting an Image in Text
Using the Type Mask Tools
Creating Outlined Text
Artistic Text
Adding Text to a Selection
Making Text Outline a Shape
Creating Your Own Path
Five. Sharing Images
15. Creating Projects

Photo Collages

Customizing Your Project

Adjusting photos and frames
Adding graphics and text
Create modes: Basic and Advanced

Creating Multipage Documents in the Editor
Photo Books
Greeting Cards
Photo Calendars
CD/DVD Jackets
CD/DVD Labels
Photo Stamps
Working with the Content and Favorites Panels
The Content Panel
The Favorites Panel
16. Printing Photos
Getting Ready to Print
Ordering Prints
Printing at Home

Making Individual Prints

Printing in Windows
Printing in OS X

Positioning Your Image

Print window settings
The Page Setup dialog box
Additional Print Options
Color Management
Printing Multiple Images (Windows)
Contact Sheets
Picture Packages
Printing Multiple Images (Mac)
Contact Sheets
Picture Packages

Customizing a picture package
17. Email and the Web
Image Formats and the Web
Saving Images for the Web or Email

Using Save For Web

Save For Web file format options

Previewing Images and Adjusting Color
Creating Animated GIFs
Emailing Photos
Individual Attachments (Mac and Windows)
Photo Mail (Windows only)
PDF Slideshows (Mac and Windows)
18. Online Albums and Slideshows
Online Albums

Sharing a New Album
Other Ways to Share
Slideshows
Full Screen View
PDF Slideshows

Simple PDF slideshow
Making a PDF in the Slide Show Editor (Windows only)
The Slide Show Editor (Windows only)
Slide Show Preferences
Using the Slide Show Editor
Adding special effects
Saving and sharing your slideshow
Flipbooks (Windows only)
A Few More Ways to Share
Six. Additional Elements
19. Beyond the Basics

Graphics Tablets
Stuff from the Internet
When You Really Need Photoshop
Beyond This Book
Seven. Appendix
A. Installation and Troubleshooting

Installing Elements in Windows
Installing Elements on a Mac
Activation
Scratch Disks
Troubleshooting
Index
About the Author
Colophon
SPECIAL OFFER: Upgrade this ebook with OReilly
Osoby, które kupowały książkę, często kupowały też:
Promocja dnia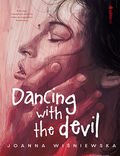 Warto zajrzeć