Helion.pl sp. z o.o.
ul. Kościuszki 1c
44-100 Gliwice
tel. (32) 230-98-63
Photoshop CS2 RAW. Using Adobe C...
Photoshop CS2 RAW. Using Adobe Camera Raw, Bridge, and Photoshop to Get the Most out of Your Digital Camera

(ebook)
Autor: Mikkel Aaland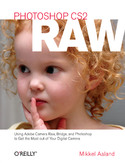 2w1 w pakiecie:

ePub

Mobi
---
The RAW file format is the uncompressed data file captured by a digital camera's electronic sensor. When your camera saves an image in RAW format, settings like white balance, sharpening, contrast and saturation are not applied to the image but are saved instead in a separate header. Because RAW files remain virtually untouched by in-camera processing, they are essentially the digital equivalent to exposed but undeveloped film.
This makes RAW an increasingly popular format with amateur and professional digital photographers, because it affords greater flexibility and control during the editing process-if you know how to work with RAW files.
Most digital camera manufacturers supply their own software for converting RAW data, as do some third party vendors. Increasingly, however, the RAW converter of choice is a plug-in included in the latest version of Adobe Photoshop, the most popular and widely-used digital image editing tool in the world. Adobe Photoshop CS2 is emerging as the best place to edit RAW images, and the best way to master this new format is with Photoshop CS2 RAW.
An important book dedicated to working with RAW in Photoshop, this comprehensive guide features a unique design that helps readers grasp the subject through visual instruction and prompts. The entire RAW process is explored, from shooting to using the Adobe plug-in converter and new Bridge navigation software. The primary focus of Photoshop RAW is, as the title suggests, Photoshop editing technique: automating RAW workflow, correcting exposures, extending exposure range, manipulating grayscale and working with the new DNG (Digital Negative) open standard that Adobe supports.
Presented by photographer Mikkel Aaland, a pioneer of digital photography and author of eight books, including O'Reilly's Photoshop for the Web and the award-winning Shooting Digital, Photoshop CS2 RAW investigates and instructs in an accessible visual style. Required reading for professionals and dedicated photo hobbyists alike.
Photoshop CS2 RAW

SPECIAL OFFER: Upgrade this ebook with OReilly
Acknowledgments

Foreword
Introduction

RAW Power
RAW & Photoshop CS2 Centric
Platform Differences
Comments and Questions
1. Shooting & Importing RAW
1.1. When to Shoot RAW
1.2. Critical Digital Camera Settings

1.2.1. File Format
1.2.2. Exposure
1.2.3. ISO
1.2.4. White Balance
1.2.5. Sharpening
1.2.6. Color Space
1.3. Correct Exposure
1.3.1. LCD preview
1.3.2. Histogram
1.3.3. Over/Under Exposure Warnings
1.4. Including a Color Target
1.5. Importing Images to Bridge with Import Camera
2. Using Adobe Bridge to Trash, Edit & Sort RAW Files
2.1. Launching Bridge

2.1.1. Viewing Images in Bridge

2.1.1.1. SLIDE SHOWS
2.1.1.2. CHANGING THE BACKGROUND COLOR
2.1.1.3. DISPLAY PERFORMANCE ISSUES
2.2. Editing a Photo Session
2.2.1. Deleting Images
2.2.2. Checking for Image Sharpness
2.2.3. Checking Exposure
2.2.4. Editing Based on Metadata
2.2.5. Labeling, Rating & Adding Keywords
2.3. Renaming Files
3. Using Adobe Camera Raw
3.1. Updating Camera Raw
3.2. Workflow Options

3.2.1. Space
3.2.2. Depth
3.2.3. Size
3.2.4. Resolution
3.3. Editing with Camera Raw
3.3.1. Using Camera Raw to Edit a Photo Shoot
3.3.2. Deleting and Assigning Ratings in Camera Raw
3.4. An Overview of Camera Raw Tools
3.4.1. Zoom and Hand Tools
3.4.2. White Balance Tool
3.4.3. Color Sampler Tool
3.4.4. Crop Tool
3.4.5. Creating a Panorama with Custom Crop
3.4.6. Straighten Tool
3.4.7. Image Orientation
3.5. Camera Raw Preview and Analysis Tools
3.5.1. Preview Option
3.5.2. Shadow & Highlight Clipping Warnings
3.5.3. Color Histogram
3.6. Camera Raw Tabs
3.6.1. Adjust Tab
3.6.2. Detail Tab
3.6.3. Lens Tab
3.6.4. Curve Tab
3.6.5. Calibrate Tab
4. Using Camera Raw Adjust & Curve Controls
4.1. Using Camera Raw Auto Adjustments
4.2. Customizing Camera Raw Default
4.3. Evaluating an Image in Camera Raw
4.4. Manually Adjusting White Balance

4.4.1. White Balance Presets
4.4.2. White Balance Tool
4.4.3. Temperature and Tint Controls
4.4.4. Determining White Balance from a Target
4.5. Manually Mapping Tone
4.5.1. Simplifying the Process
4.6. Using Camera Raw Curve for More Control
4.6.1. Tone Curve Presets
4.6.2. Creating a Custom Curve

4.6.2.1. REAL WORLD CUSTOM CURVE EXAMPLE
4.7. Finishing Up Adjustments with Photoshop
5. Advanced Tonal Control
5.1. Advanced Tonal Control with Camera Raw and Photoshop
5.2. Creating Multiple Versions of the Same RAW File

5.2.1. Creating Duplicates in Bridge
5.2.2. Using Place in Photoshop
5.3. Blending in Photoshop
5.3.1. Blending Two or More Copies of an Image

5.3.1.1. CREATING A MASK
5.3.1.2. USING PHOTOSHOPS BLENDING OPTIONS
5.4. Extending Dynamic Range
5.4.1. Using Merge to HDR
5.4.2. Shooting for HDR
5.4.3. Merging with HDR
5.4.4. Saving your HDR file
5.4.5. Working with HDR files in Photoshop
5.4.6. Changing the Preview for your HDR File
5.4.7. Converting HDR Files to a Useable Form
6. Sharpening RAW Smartly
6.1. RAW Sharpening 101

6.1.1. When to Apply Sharpening
6.2. Sharpening with Adobe Camera Raw
6.2.1. Apply Sharpening to Preview Images Only
6.2.2. Fixing the Effects of Over Sharpening
6.2.3. Save Your Detail Tab Settings
6.3. Using Photoshop's Smart Sharpen
6.3.1. Fast sharpening or quality sharpening?
6.3.2. Selecting Proper Smart Sharpen Settings
6.3.3. Advanced Smart Sharpen Settings
6.3.4. Saving Smart Sharpen Settings
6.4. Sharpening High ISO Images with Reduce Noise
7. Reducing Noise, Correcting Chromatic Aberrations & Controlling Vignetting
7.1. About Noise
7.2. Using Camera Raw to Reduce Noise

7.2.1. Saving Noise Reduction Settings in Camera Raw
7.3. Using Photoshop's Reduce Noise Filter
7.3.1. Basic Settings for Photoshop's Reduce Noise Filter
7.3.2. Advanced Settings for Reduce Noise
7.3.3. Saving Advanced Noise Settings
7.4. About Chromatic Aberrations
7.4.1. Reducing Chromatic Aberrations with Camera Raw
7.4.2. Reducing Chromatic Aberrations with Photoshop's Lens Correction Filter
7.4.3. Saving Lens Correction Settings
7.5. Diminishing or Adding Vignetting
8. Better Black & White Images with RAW
8.1. RAW Is Inherently Grayscale
8.2. Using Camera Raw to Generate Black & White Images

8.2.1. Using Camera Raw Saturate Controls
8.2.2. Using Calibrate Controls to Fine Tune and Tint
8.3. Advanced Localized Black & White Control
8.3.1. Step One: Desaturate in Camera Raw

8.3.1.1. Concerned about Hard Drive Space?
8.3.2. Imitating a Red Filter
8.3.3. Imitating a Blue filter
8.3.4. Improving a Portrait Shot
9. Archiving & Working with DNG
9.1. Archive Strategy: Hedging Your Bets
9.2. Saving DNG Files

9.2.1. When to Convert to DNG?

9.2.1.1. CONVERTING ONE FILE AT A TIME
9.2.1.2. CONVERTING LARGE NUMBERS OF IMAGES AT ONCE

9.2.1.2.1. Scenario 1.
9.2.1.2.2. Scenario 2
9.3. Converting to DNG with Camera Raw
9.3.1. Updating DNG Files
9.3.2. DNG File Handling Preferences in Camera Raw
9.3.3. Converting Multiple Files with Camera Raw
9.4. Using Adobe DNG Converter
9.4.1. Using the DNG Converter to Extract Original RAW Data
10. Converting & Delivering RAW
10.1. Using Bridge + Image Processor to Convert RAW Files

10.1.1.

10.1.1.1. Select the Images to Process

10.1.1.1.1. Open first image to apply settings

10.1.1.2. Select the Save Location for Processed images
10.1.1.3. Save As JPEG

10.1.1.3.1. Quality
10.1.1.3.2. Resize to Fit
10.1.1.3.3. Convert Profile To sRGB

10.1.1.4. Save As PSD

10.1.1.4.1. Maximize Compatibility
10.1.1.5. Save As TIFF
10.1.1.5.1. LZW Compression
10.1.1.5.2. Run Action
10.1.1.5.3. Copyright Info
10.1.1.5.4. Include ICC Profile
10.2. Applying Custom Camera Raw Settings to Multiple Images
10.3. Using Camera Raw's Save Command
10.4. Automating Contact Sheets, Picture Package & Web Photo Gallery
10.4.1. Creating a Printable Contact Sheet
10.4.2. Converting the Contact Sheet to PDF
10.4.3. Creating a Picture Package
10.4.4. Create a Web Photo Gallery
10.5. Using Batch & Actions
10.6. Writing Custom Scripts
Index
About the Author
SPECIAL OFFER: Upgrade this ebook with OReilly
Osoby, które kupowały książkę, często kupowały też:
Promocja dnia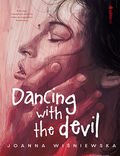 Warto zajrzeć