Helion SA
ul. Kościuszki 1c
44-100 Gliwice
tel. (32) 230-98-63
On the Phenomenon of Visual Arts...
On the Phenomenon of Visual Arts and the Meanders of Their Preservation

(ebook)
Autor: Iwona Szmelter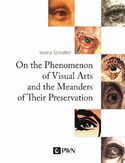 2w1 w pakiecie:

ePub

Mobi
---
Autorka w sposób barwny i sugestywny opowiada o sztuce wizualnej utrzymując jednocześnie rygory opracowania naukowego. Przedstawia ponadczasowość sztuki identyfikując ją według najnowszych metod analityki instrumentalnej, badań historycznych, przedstawia analizę zmiany postaci dzieł w procesie konserwacji.
Cover
Title page
Copyright
Table of contents
Introduction
Chapter One. Visual arts and heritage

1. Contemporary discourses on visual arts and heritage
2. Understanding heritage
3. Philosophy in search of the truth of art
Chapter Two. Art: an idea that shaped our world
1. On valuing the heritage of visual arts
2. Understanding the value of heritage according to various criteria
3. Proposal of a comprehensive assessment of values
4. Institutional criteria and framework for valuation/evaluation
5. Assessment of values and conservation as a process
6. Brainstorming the heritage of culture
Chapter Three. Meanders in the preservation of visual arts
1. Professional awareness of artists and conservators
2. Significance of personality in the development of conservator knowledge
3. What we preserve
4. Diverse understanding of authenticity
5. Memento
6. The theory of object/heritage preservation in the 20th and the 21st century
7. The return of fundamental questions about art
8. On ethics, responsibility and communication
Chapter Four. Contemporary changes in the ethics and preservation of visual arts
1. New instruments and methodologies
2. Moral casuistry and bespoke codes of ethics
3. Proposals for bespoke codes of ethics in institutions
4. Pros and cons of communication with artists
5. Impasse of visual arts? Preventing their impermanence?
6. Everything may be the matter of art
7. Discoveries in the interpretation of visual arts
8. Consequences of changes in visual arts
9. Differences in the approach to old art associated with traditional disciplines and to new phenomena in contemporary art
10. Communication in visual arts research
11. Communication in education
Chapter Five. New elements in the theory and practice of preservation
1. Re-orientation of the aims of preservation
2. The comprehensive preservation of the works of Alina Szapocznikow
3. Difficulties in preserving the conceptual legacy of a total artist: the case of Tadeusz Kantor
4. Artist, curator and conservator cooperation. Handling ephemeral artistic mega-productions
5. Actor-network theory in the preservation of heritage
Chapter Six. Summary expanding the theory of the preservation of visual arts
1. Deontology of the preservation of visual arts
2. New conceptual framework for the preservation of visual arts
3. Holism as a comprehensive approach to the preservation of heritage
Conclusion
Acknowledgments
Bibliography
About Author
Footnotes
Promocja dnia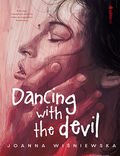 Warto zajrzeć