Helion.pl sp. z o.o.
ul. Kościuszki 1c
44-100 Gliwice
tel. (32) 230-98-63
From Queen Anne to Queen Victori...
3w1 w pakiecie:

PDF

ePub

Mobi
---
Cover
TABLE OF CONTENTS
From the Editors
The Un-Corseted Body and the Retro-Future of Pre-Raphaelite Dress
Neo-Victoria? Representations of the Young Monarch in The Young Victoria (2009) and Victoria TV Series (2016)
Bibliography
Filmography
Abstract
Pirate John Gow and Literary Renderings of his Career by Daniel Defoe and Sir Walter Scott
The Child vis--vis God in the Poetry of William Wordsworth
Józef Ignacy Kraszewskis Jermoła versus George Eliots Silas Marner (a Historico-Literary Outline)
I was on a journey. John Henry Newmans Search for the Ultimate Truth (Apologia and The Dream of Gerontius)
Victorian Anxieties Concerning Old Age in Anthony Trollopes The Fixed Period
Poles and Precursors in 1830s London
Bibliography
English-language press
Polish press
Archives, abbreviations
Abstract
Filthy Egyptian Tricks in Arthur Conan Doyles The Ring of Thoth and Lot no. 249
Spaces that Haunt: Elizabeth Gaskells The Old Nurses Story
The History of the Queen Margaret College Settlement in Glasgow from 1898 to 1914
Landscaping Irishness in the 19th Century
A Doppelganger or the animal within me? Robert Louis Stevensons Strange Case of Dr. Jekyll and Mr. Hyde
The Leaf Motif: Tolkiens Tree and Leaf vs. Ruskins The Nature of Gothic
This place has more stairs than the Museum of Natural Philosophy the Imaginary World of Stephen Hunts The Court of the Air
The Smiling Daughters of Darkness: Visual Reimaginings of Joseph Le Fanus Carmilla
Vampires Revamped
Carmilla Unfanged
Conclusion
Bibliography
Abstract
The Hunt is On: Inter- and Paratextuality in The Autobiography of Jack the Ripper
Bibliography
Filmography
Abstract
A Christmas Carol: a Therapeutic Tale?
Did Guy Fawkes ever live?: the Evolving Perspectives on the Figure of Guy Fawkes in Victorian Literature
Dis-abled Bodies: Disability and Vulnerability in Mary Shelleys Frankenstein
Art and Argument in Charles Reades Hard Cash and Wilkie Collinss Heart and Science
Voices Prophesying War. Late Victorian Scientists and Speculative Writers
Women in Power and in Love: 19th-Century Portraits of British Queens in Gaetano Donizettis Operas
Adaptations of Roman Plots in John Denniss Tragedies
The Racialized Body in The Mystery of Edwin Drood
Groping in the dark: the Representation of Poverty in Charles Dickenss Bleak House
Jane Austens Pride and Prejudice as a Dialogue with the Country House Ideal
Popes Solid Pudding, Swifts Proposal, and the Poor: Poverty in Scriblerian Texts
Promocja dnia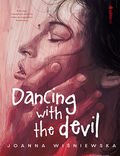 Warto zajrzeć