Helion SA
ul. Kościuszki 1c
44-100 Gliwice
tel. (32) 230-98-63
Australia. Zielony Przewodnik. W...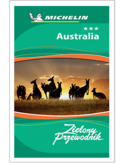 Druk (oprawa: miękka)
3w1 w pakiecie:

PDF

ePub

Mobi
---
Druk

59,90 zł
eBook



47,92 zł
59,90 zł
Ruszajcie w świat z przewodnikami Michelina!
W trzech częściach Zielonego Przewodnika znajdziecie niezbędne informacje, dzięki którym odkryjecie cel Waszej podróży:
Organizacja podróży - informacje przydatne przed wyjazdem i w trakcie podróży
Informacje krajoznawcze - wiadomości geograficzno-historyczne i kulturowe
Odkrywanie Australii - trasy zwiedzania i opisy interesujących miejsc
Gwiazdki - tradycyjny system oceny atrakcji turystycznych
***zobacz koniecznie
**warto odwiedzić
*godne uwagi
Pełny zestaw dokładnych map:
Proponowane trasy wycieczek
Plany miast i regionów
Wybrane adresy na każdą kieszeń:
Hotele, pokoje gościnne, restauracje, bary
Miejsca i atrakcje dla rodzin z dziećmi
Regiony opisane w przewodniku
Jak korzystać z przewodnika
Przewodniki Michelin
Zobacz koniecznie

Wyspa Kangura
Great Ocean Road
Uluru-Kata Tjuta National Park
Sydney
Whitsunday Islands
Fraser Island
Cradle Mountain
Melbourne
Wielka Rafa Koralowa
Nitmiluk National Park
Nie przegap
TOP 5: Obserwowanie zwierząt
TOP 5: CUDA NATURY
TOP 5: SPORTY WODNE
TOP: 5 MUZEA
PROPONOWANE TRASY
Sydney i okolice w 7 dni
Perth i wybrzeże południowo-zachodnie w 7 dni
Melbourne okolice + Tasmania w 15 dni
Wybrzeże Pacyfiku od Sydney do Cairns w 15 dni
Stuart Highway z Adelaide do Darwin w 18 dni
Najważniejsze miejsca Australii w 4 tygodnie (przemieszczamy się samolotem)
ORGANIZACJA PODRÓŻY
Rodzaj pobytu
Transport

Samolotem

REGULARNE LINIE LOTNICZE
PORÓWNYWARKI LOTÓW

Biura podróży

BIURA PODRÓŻY SPECJALIZUJĄCE SIĘ W WYCIECZKACH DO AUSTRALII
Przed wyjazdem
Kiedy wyjechać?

POGODA
KIEDY WYJECHAĆ?
ODZIEŻ I AKCESORIA
Przydatne adresy
PLACÓWKI DYPLOMATYCZNE
STRONY INTERNETOWE
Formalności
DOKUMENTY

Paszport i wiza
Prawo jazdy
OPŁATY CELNE
SZCZEPIENIA
UBEZPIECZENIA
Pieniądze
Strefy czasowe
Telefon
Noclegi
CENY
RODZAJE NOCLEGÓW

Kemping
Backpackers (hostele)
Motele
Puby
Bed & breakfast
Hotele
Wynajem u osób prywatnych
Wyżywienie
CENY
RODZAJE LOKALI
GODZINY OTWARCIA
LOKALNA KUCHNIA

Small plates
Wegańsko i bez glutenu
Bush tucker
Barbecue znaczy grill
NAPOJE
Piwo
Wino
Alkohole mocne
Kawa
Informacje AZ
DNI WOLNE OD PRACY
Święta ogólnokrajowe
Australijskie Terytorium Stołeczne
Nowa Południowa Walia
Terytorium Północne
Queensland
Australia Południowa
Tasmania
Wiktoria
Australia Zachodnia
Wakacje szkolne
DZIECI
ELEKTRYCZNOŚĆ
HOMOSEKSUALIŚCI
INFORMACJA TURYSTYCZNA
INTERNET
KOLARSTWO I ROWERY GÓRSKIE
MEDIA
MOTOCYKL
MUZEA, ZABYTKI I ATRAKCJE TURYSTYCZNE
NAPIWEK
NARKOTYKI
NIEBEZPIECZEŃSTWA I NIEDOGODNOŚCI
Pająki
Krokodyle
Meduzy
Rekiny
Węże
Pożary buszu
Cyklony
Słońce
Kąpiel
NIEPEŁNOSPRAWNI
NURKOWANIE I SNORKELING
PAMIĄTKI
PAPIEROSY
PIENIĄDZE
Waluta
Banki i bankomaty
Karty kredytowe
Wymiana walut
PLACÓWKI DYPLOMATCZNE
PLAŻE
POCZTA
PRALNIE
SAMOCHODY I KAMPERY
Wypożyczalnie
Sieć drogowa
Opłaty
Prowadzenie
Benzyna
Parkowanie
SAVOIR-VIVRE
SPORTY WODNE
SURFING
TELEFON
Połączenia krajowe
Połączenia międzynarodowe
Telefony komórkowe
Informacja
Telefonowanie przez internet
TRANSPORT
Samolot
Autobus
Pociąg
Statek
Rower
PIESZE WĘDRÓWKI
WSPINACZKA
ZAKUPY
Sztuka aborygeńska
Akcesoria
Australijska odzież
Kosmetyki
Specjalności kulinarne
Wina i napoje alkoholowe
Podatki i ceny
ZDROWIE
Służba zdrowia
Flying Doctors
Podręczna apteczka
Numer alarmowy
Kalendarium wydarzeń
STYCZEŃ
LUTYMARZEC
MARZEC
KWIECIEŃ
MAJ
LIPIEC
SIERPIEŃ
WRZESIEŃ
LISTOPAD
GRUDZIEŃ
INFORMACJE KRAJOZNAWCZE
Współczesna Australia

Australijczycy

MELTING POT
IMIGRACJA A TOŻSAMOŚĆ

Australijskie way of life

KULTURA BARBECUE
NO WORRIES, MATE
RÓWNOŚĆ I BRATERSTWO
Stereotypy a rzeczywistość
POTOMKOWIE GALERNIKÓW
KRAJ BUSZU
PIĘKNE SŁONECZNE ŻYCIE
UMIŁOWANIE SPORTU
Natura i pejzaże
Wyspa-kontynent

WYJĄTKOWE PEJZAŻE
BUDOWA GEOLOGICZNA WYSPY
THE GREAT DIVIDING RANGE WIELKIE GÓRY WODODZIAŁOWE
AUSTRALIJSKA PUSTYNIA
RÓWNINY MURRAY RIVER
Klimat
Fauna
BAŚNIOWY BESTIARIUSZ
KRÓLESTWO PTAKÓW
MIESZKAŃCY MÓRZ
GADY I PAJĄKI
GATUNKI ZAGROŻONE
Flora
Ochrona środowiska
SPRZECZNA POLITYKA ŚRODOWISKOWA
CZĘSTE KATASTROFY NATURALNE
PO DRUGIEJ STRONIE ZIELONEGO LUSTRA
Historia
Geografowie i odkrywcy
Brytyjska kolonizacja
SYSTEM PENITENCJARNY
EKSPANSJA ZALUDNIENIA
Narodziny narodu
Australia a konflikty światowe
CHRZEST OGNIA
SZALONE LATA 20. I KRYZYS 1929 R.
WOJNA Z JAPONIĄ
Czasy współczesne
EMANCYPACJA KULTUROWA
NOWE WYZWANIA
Najważniejsze wydarzenia
KOLONIZACJA
GORĄCZKA ZŁOTA I WZROST GOSPODARCZY
XX WIEK
CZASY WSPÓŁCZESNE
Gospodarka
Filary dobrobytu

KRAJ KOPALŃ
WEŁNA I ROLNICTWO
PRZEMYSŁ I BIOTECHNOLOGIE
Ostatnie dekady
LIBERALIZACJA RYNKU
AUSTRALIJSKI CUD
Aborygeni
Związek z ziemią
Niszczycielska kolonizacja
Długa droga do uznania praw
CZARNY LUD I CZERWONA ZIEMIA
TRUDNE POJEDNANIE
Sztuka aborygeńska
SZTUKA NASKALNA I TRADYCYJNA
SZTUKA WSPÓŁCZESNA
Kultura
Wizje Antypodów
Malarstwo i fotografia

NATURALIŚCI (17701830)
PEJZAŻYŚCI (183080)
SZKOŁA HEIDELBERSKA (KONIEC XIX W.)
NARODZINY MODERNIZMU (191030)
ANGRY PENGUINS I ANTIPODEANS (194060)
LATA 196080
SCENA WSPÓŁCZESNA
Architektura
EPOKA KOLONIALNA
EKSPLOZJA STYLÓW (XX W.)
Literatura
TRADYCJA ORALNA
LITERATURA KOLONIALNA
LITERATURA WSPÓŁCZESNA
Muzyka
MUZYKA ABORYGEŃSKA
COUNTRY
ROCKNROLL
SCENA WSPÓŁCZESNA
Kino
WSPANIAŁE POCZĄTKI
LATA ODRODZENIA (196080)
KOMEDIE LAT 90.
WSPÓŁCZESNA KINEMATOGRAFIA
ODKRYWANIE AUSTRALII
Sydney i Nowa Południowa Walia n
Sydney

The Rocks i Circular Quay Plan III

aaa THE ROCKS K2

aa Museum of Contemporary Art
Cadmans Cottage
Campbells Storehouses
aa Wokół George Street i Playfair Street
a The Rocks Discovery Museum
aa Susannah Place Museum
Argyle Cut

a MILLERS POINT I HARBOUR BRIDGE

a Sydney Observatory J2
Walsh Bay JK12
aaa Harbour Bridge K1

a OD CIRCULAR QUAY DO OPERY

a Customs House K2-3
a Macquarie Place K3
Museum of Sydney K3
Justice & Police Museum L23
aaa SYDNEY OPERA HOUSE & THE ROYAL BOTANIC GARDEN
aaa Sydney Opera House L1-2
aa Royal Botanic Garden LM23
a Government House L2
a Mrs Macquaries Point M2
Centrum Sydney Plany II i III
a WZDŁUŻ MACQUARIE STREET Plany II i III

State Library of New South Wales Plan III L3
a Parliament House Plan III L3
Sydney Hospital Plan II G2
The Mint Plan II G2
a Hyde Park Barracks Museum Plan II G2
a St James Church Plan II G2
aa THE DOMAIN & HYDE PARK Plan II
The Domain G2
aaa Art Gallery of New South Wales G2
aa St Marys Cathedral G2
aa Australian Museum G2
a Hyde Park G2
a Great Synagogue F2
a ANZAC War Memorial G2
a CENTRAL BUSINESS DISTRICT (CBD) Plany II i III
a St Andrews Cathedral Plan II F2
a Sydney Town Hall Plan II F2
Wzdłuż George Street Plan II F2
a Sydney Tower Eye Plan II F2
Wokół Martin Place Plan III K3
Darling Harbour & Haymarket Plan II
a DARLING HARBOUR F2

Wild Life Sydney Zoo
Madame Tussauds Sydney
a Sea Life Sydney Aquarium
Tumbalong Park
a Chinese Garden of Friendship
a PYRMONT EF12
aa Australian National Maritime Museum EF2
a Sydney Fish Market E2
a HAYMARKET & ULTIMO F23
Chinatown F2
Paddys Market F2
a Powerhouse Museum F2
a Dr Chau Chak Wing Building F3
Dzielnice zachodnie Plan II
a CHIPPENDALE EF3

Central Park F3
a White Rabbit Gallery F3
GLEBE & NEWTOWN E23
University of Sydney E3
a Sze Yup Temple E2 (w kier.)
Dzielnice wschodnie Plan II
a DARLINGHURST G2
a Sydney Jewish Museum
National Art School
KINGS CROSS & POTTS POINT GH12
Okolice Darlinghurst Road GH2
POTTS POINT I ELIZABETH BAY H12
WOOLLOOMOOLOO G12
a PADDINGTON H3
Południowa część zatoki Plany I i IV
a NABRZEŻNA ŚCIEŻKA Z COOGEE DO BONDI Plan I D23

a Coogee Beach D3
Clovelly Beach D3
a Bronte Beach D2
Tamarama Beach D2
aa BONDi BEACH Plan IV
WATSONS BAY Plan I D12
Manly i północna część zatoki Plan I
a Manly D1
Manly Cove
a Manly Beach
a North Head
a NA PÓŁNOC OD SYDNEY C1

a Luna Park
a Taronga Zoo
Góry Błękitne
Proponowana trasa Mapa regionu

a Featherdale Wildlife Park
Glenbrook
a Wentworth Falls
aa Leura
a Katoomba
Blackheath
aa Jenolan Caves
a Blue Mountains Botanic Garden
Pacific Highway
Proponowana trasa Mapa regionu

aa WINNICE HUNTER VALLEY AB2

Mount Pleasant Estate
Tyrrells Wines
De Iuliis Wines

NEWCASTLE B2

Plaża
Centrum
Honeysuckle
a ZATOKA PORT STEPHENS B2
a Nelson Bay
a Worimi Conservation Lands (Sand Dunes)
Irukandji Shark & Ray Encounters
a PORT MACQUARIE B2
Plaże
a Koala Hospital
a Billabong Koala and Wildlife Park
COFFS HARBOUR I OKOLICE B1
a Muttonbird Island
a North Coast Regional Botanic Garden
Big Banana
Okolice Coffs Harbour
Byron Bay
Spacer Plan miasta, s. 188

Centrum A12
aa Plaże
aa Cape Byron State Park & Lighthouse C1
Okolice Mapa regionu
WZDŁUŻ WYBRZEŻA B1

Broken Head i Lennox Head
a Brunswick Heads
Mullumbimby
W GŁĘBI LĄDU B1
Canberra i Australijskie Terytorium Stołeczne n
Canberra

Spacer Plan miasta

BURLEY GRIFFIN LAKE AB2
NA PÓŁNOC OD BURLEY GRIFFIN LAKE

aa National Museum of Australia A2
a National Capital Exhibition B2
aa Australian War Memorial B2 (w kier.)

NA POŁUDNIE OD JEZIORA

aaa National Gallery of Australia B3
aa National Portrait Gallery B2
a Questacon B2
a National Library of Australia B2
Old Parliament House B3
Aboriginal Tent Embassy B3
aa Parliament House A3
Dzielnica ambasad A3
Zobacz również Plan miasta
a Australian National Botanic Gardens A1
National Arboretum A2 (w kier.)
a National Zoo & Aquarium A2 (w kier.)
Wielka Rafa Koralowa i Queensland
Gold Coast

Wzdłuż wybrzeża Mapa regionu

SURFERS PARADISE

a SkyPoint Observation Deck
Timezone

PARKI ROZRYWKI

a Sea World
a WetnWild
Warner Bros. Movie World
aa Dreamworld
a WhiteWater World
a Currumbin Wildlife Sanctuary
Wewnątrz lądu Mapa regionu
a Springbrook National Park
a Lamington National Park
Brisbane
Spacer Plan miasta

a CITY BC2

a City Hall Museum of Brisbane B2
a City Botanic Gardens i okolice BC3
Wzdłuż Riverside Promenade C23
a St Johns Cathedral C2
Wokół ANZAC Square B2

a SOUTH BANK AB23

a Queensland Art Gallery AB23
a Gallery of Modern Art (GOMA) A2
a Queensland Museum & Sciencentre B3
aa South Bank Parklands B3
Okolice Mapa regionu
a Lone Pine Koala Sanctuary
Plan miasta s. 222223.
Sunshine Coast i Noosa
Wewnątrz lądu Mapa regionu

a GLASS HOUSE MOUNTAINS NATIONAL PARK B3

Glass House Mountains Lookout
aa Australia Zoo
a Maleny
a Maleny Botanic Gardens & Bird World
Wzdłuż wybrzeża Mapa regionu
MOOLOOLABA

a Sea Life Sunshine Coast
aa NOOSA
a Noosa Heads
aa Noosa National Park
OKOLICE NOOSY
aa Noosa Everglades
a Great Sandy National Park
Hervey Bay i Fraser Island
a Hervey Bay Mapa regionu

a Fraser Coast Cultural Centre
aa Obserwowanie wielorybów
OKOLICE
aaa Fraser Island Mapa wyspy
WYBRZEŻE WSCHODNIE

aa Seventy-Five Mile Beach B13
a Lake Wabby B2
aa Eli Creek B2
a SS Maheno B2
a The Pinnacles B2
a Indian Head B1
a Champagne Pools B1
ŚRODKOWA CZĘŚĆ WYSPY
a Central Station B2
aaa Lake McKenzie B2
Whitsunday Islands
Airlie Beach Mapa regionu
Odkrywanie archipelagu Mapa Whitsunday Islands

a LONG ISLAND A2
a HAMILTON ISLAND B2
aaa WHITSUNDAY ISLAND B12
POZOSTAŁE WYSPY I WIELKA RAFA KORALOWA
Townsville i Mission Beach
Townsville Mapa regionu A2

a Museum of Tropical Queensland & Reef HQ Aquarium
a Magnetic Island
aa Mission Beach Mapa regionu
a Charleys Chocolate Factory A1
a Dunk Island A2
aa Atherton Tablelands Mapa regionu
a Paronella Park A2
a Mamu Tropical Skywalk A2
a Millaa Millaa A2
a Herberton A1 (w kier.)
Cairns i Wielka Rafa Koralowa
Spacer Plan miasta

a The Esplanade B1
aa Cairns Aquarium B1
a Cairns Art Gallery B1
a Cairns Botanic Gardens A1 (w kier.)
Okolice Mapa regionu
aa KURANDA A1

a Kuranda Scenic Railway
a Skyrail Rainforest Cableway
a Australian Butterfly Sanctuary
a Kurunda Koala Gardens & Birdworld
a Rainforestation Nature Park
W STRONĘ PORT DOUGLAS
a Północne plaże
a Hartleys Crocodile Adventures
aaa Wielka Rafa Koralowa (Great Barrier Reef) Mapa regionu
a Green Island A1
aa Fitzroy Island A1
Port Douglas i Daintree National Park
a Port Douglas

a Four Mile Beach
a Wildlife Habitat
The Reef Marina
aa Daintree National Park Mapa regionu
aa Mossman Gorge
a Daintree River
Daintree Discovery Centre
a Cape Tribulation
Melbourne i Wiktoria
Melbourne

aaa Central Business District (CBD) Plan II

aa WOKÓŁ FEDERATION SQUARE F2

Flinders Street Station
St Pauls Cathedral
Young & Jackson Hotel
aa Australian Center for the Moving Image (ACMI)
Koorie Heritage Trust
a Ian Potter Centre : NGV Australia

WZDŁUŻ FLINDERS STREET EF2

aa Immigration Museum F2
a Sea Life Melbourne E2

aa ALEJKI I ARKADY F12
PÓŁNOCNA CZĘŚĆ CBD EF1

a Chinatown F1
a State Library of Victoria F1
aa Queen Victoria Market E1
Carlton (Little Italy) Plan I
a CARLTON GARDENS Plan I C1

aa Melbourne Museum
a Royal Exhibition Building Plan II G1
East Melbourne & Richmond Plany I i II
a Old Treasury Building Plan II G12
a Parliament House Plan II G1
a St Patricks Cathedral Plan II G1
a Melbourne Cricket Ground & National Sports Museum Plan I C2
Southbank Plan I
a Eureka Skydeck 88 B2
aaa National Gallery of Victoria BC2
a Royal Botanic Gardens C23
aa St Kilda Plan St Kilda
a St Kilda Pier H2
a Luna Park H2
Okolice Melbourne
Wewnątrz lądu Mapa regionu

DANDENONG RANGES C1

a Dandenong Ranges National Park
a SkyHigh Mount Dandenong

aa YARRA VALLEY C1
aa THE GOLDFIELDS B1
Wybrzeże Mapa regionu
aa PHILLIP ISLAND BC2

aa Koala Conservation Center
aaa Nobbies Centre
Great Ocean Road
Proponowana trasa Mapa regionu

ZZ TORQUAY DO APPOLO BAY B2

a Torquay
aa Bells Beach
Lorne
a Kennett River

aa GREAT OTWAY NATIONAL PARK B2

aa Maits Rest Rainforest Walk
aa Cape Otway Lightstation
aa Blanket Bay
aa Johanna Beach
a Triplet Falls
Great Ocean Road Wildlife Park
PORT CAMPBELL NATIONAL PARK A2
a Gibson Steps
aaa Twelve Apostles Marine National Park (Dwunastu Apostołów)
a London Arch
Z PORT CAMPBELL DO PORT FAIRY A2
Warrnambool
aa Port Fairy
Okolice Mapa regionu
aa GRAMPIANS NATIONAL PARK A1

aa Brambuk Aboriginal Centre
Tasmania
Hobart i okolice

Odkrywanie muzeum Mona Mapa regionu

aaa Museum of Old and New Art (Mona) B3

Hobart Plan miasta

CENTRUM I PORT

Victoria Dock i Constitution Dock B12
a Tasmanian Museum and Art Gallery B1
Maritime Museum of Tasmania B2
Mawsons Huts Replica Museum B2

Salamanca Place B2

Battery Point B2
a Arthur Circus B2
Okolice Mapa regionu B3
Royal Tasmanian Botanical Gardens
Sandy Bay
Cascade Brewery
a Mount Wellington
aa Bruny Island
Port Arthur Historic Site i Półwysep Tasmana
Zwiedzanie Mapa regionu

a Tasman National Park
aa Port Arthur Historic Site
a Tasmanian Devil Unzoo
Wybrzeże wschodnie
Proponowana trasa Mapa regionu

a MARIA ISLAND NATIONAL PARK B3
SWANSEA B2
aa FREYCINET NATIONAL PARK B2

a Friendly Beaches, Sleepy Bay i Cape Tourville
aaa Wineglass Bay

a BICHENO B2

East Coast Natureworld
a Douglas-Apsley National Park
ST HELENS I BAY OF FIRES B2
St Helens
aa Bay of Fires
a St Columba Falls Reserve
Parki narodowe zachodniej części wyspy
Odkrywanie Mapa regionu

aaa CRADLE MOUNTAIN-LAKE ST CLAIR NATIONAL PARK A2

aaa Overland Track
Inne szlaki
Devils@Cradle

aa PARKI NARODOWE W POŁUDNIOWO-ZACHODNIEJ CZĘŚCI WYSPY A3

aa Franklin-Gordon Wild Rivers National Park
aa Southwest National Park
Adelaide i Australia Południowa
Adelaide

Spacer Plan miasta

RUNDLE MALL I ŚCISŁE CENTRUM

aa Adelaide Central Market A2
a Tandanya National Aboriginal Cultural Institute B2

NORTH TERRACE

Old Parliament House A2
aa State Library of South Australia B12
aa South Australian Museum B12
aaa Art Gallery of South Australia B1-2
aa Botanic Gardens of South Australia B1
Adelaide Zoo B1

a NORTH ADELAIDE
Wybrzeże
Okolice Adelaide
Odkrywanie Mapa regionu

ADELAIDE HILLS

Penfolds Magill Estate
Hahndorf

aa BAROSSA VALLEY

aa Fleurieu Peninsula
a McLaren Vale
Wyspa Kangura
Odkrywanie Mapa wyspy
WYBRZEŻE PÓŁNOCNE

a Stokes Bay
aaa Flinders Chase National Park
aa Admirals Arch
aaa Remarkable Rocks
WYBRZEŻE POŁUDNIOWE
aa Kelly Hill Conservation Park
a Little Sahara
aaa Seal Bay Conservation Park
Góry Flindersa
Odkrywanie Gór Flindersa Mapa regionu

Quorn
Hawker
PRZY DRODZE DO PARKU

aa Ikara-Flinders Ranges National Park
aaa Ikara (Wilpena Pound)
aa Spacer wąwozami

JADĄC DALEJ NA PÓŁNOC

Iga Warta
a Arkaroola Wilderness Sanctuary
Alice Springs i Red Centre
Alice Springs

Spacer

Alice Springs Reptile Centre
a Royal Flying Doctor Service

Okolice

aa ARALUEN CULTURAL PRECINCT

aa Araluen Arts Centre
Museum of Central Australia
a Central Australian Aviation Museum
aa The Kangaroo Sanctuary
Proponowana trasa Mapa regionu
aa GÓRY MACDONNELLA WEST MACDONNELL RANGES (TJORITJA) BC1

a Simpsons Gap C1
aa Ellery Creek Big Hole BC1
aa Ochre Pits B1
aa Ormiston Gorge B1
a Redbank Gorge B1
Uluru-Kata Tjuta National Park
Odkrywanie Mapa regionu

aaa ULURU (AYERS ROCK)

aa Cultural Centre
Wędrówki po Uluru

aaa KATA TJUTA (MOUNT OLGAS)

Kata Tjuta Dune Viewing Area
Kata Tjuta Viewing Area
Wędrówki po Kata Tjuta
Watarrka National Park
Odkrywanie Mapa regionu

Kings Canyon Creek Walk
Kathleen Springs Walk
aaa Rim Walk
aa The Giles Track
Darwin i Top End
Darwin i Litchfield National Park

Darwin Plan miasta

CENTRUM B2

Crocosaurus Cove
The Esplanade

WATERFRONT B2

FANNIE BAY AB1

a Museum and Art Gallery of the Northern Territory (MAGNT) A1
a East Point B1 (w kier.)
aa Litchfield National Park Mapa regionu A2
a Magnetic Termite Mounds
aa Florence Falls
a Folmer Falls
aa Wangi Falls
Kakadu National Park
Odkrywanie parku narodowego Mapa regionu

Z JABIRU DO YELLOW WATER

Jabiru B1
aa Nourlangie Rock B2
a Mirrai Lookout B2
aa Yellow Water Billabong B12
a Warradjan Aboriginal Cultural Centre B12

NA GRANICY ZIEMI ARNHEMA

aa Ubirr Rock Art Sites B1
a Oenpelli B1
Nitmiluk National Park
aaa Nitmiluk National Park Mapa regionu
aa KATHERINE GORGES
a EDITH FALLS (LELIYN)
Perth i Australia Zachodnia
Perth

Spacer Plan miasta

CULTURAL CENTRE B1

a Art Gallery of Western Australia

KINGS PARK A2
Okolice Mapa regionu
Cottesloe Beach A1
Aquarium of Western Australia (AQWA) A1
Fremantle
Spacer Plan miasta

aa Historic Fremantle

a Maritime Museum Shipwrecks Museum B3
Western Australia Maritime Museum A2
a Fremantle Prison D2
a Fremantle Arts Centre D1

a PLAŻE
Rottnest Island
Spacer

aa PRZEJAZD PO WYSPIE
aa PLAŻE
Margaret River Region
Wybrzeże Mapa regionu
aa Z CAPE NATURALISTE DO CAPE LEEUWIN

a Cape Naturaliste
aa Yallingup Beach
a Surfers Point i Gnarabup Beach
Mammoth Cave
a Lake Cave
a Boranup Karri Forest
a Hamelin Bay
aa Jewel Cave
a Cape Leeuwin
Albany i okolice
Spacer

CENTRUM

Museum of the Great Southern
Okolice
a TORNDIRRUP NATIONAL PARK

a Albanys Historic Whaling Station w Discovery Bay
PLAŻE
Proponowana trasa Mapa regionu
Z DENMARK DO WALPOLE

aa Greens Pool i Elephant Rocks
a Tree Top Walk
Mapy
Plany i mapy
MAPA OGÓLNA
MAPY TRAS
MAPY REGIONÓW
PLANY MIAST
MAPY WYSP
Legenda
Oznaczenia na mapach

Zabytki i obiekty
Sport i rozrywka
Informacje praktyczne
Infrastruktura drogowa
Topograa, granice
Oznaczenia w tekscie
System gwiazdkowy
Noclegi i wyzywienie
Pozostałe symbole
Najczęściej kupowane razem:
Cena zestawu: 107,68 zł 126,70 zł
Oszczędzasz: 19,02 zł ( 15% )

Australia. Zielony Przewodnik. Wydanie 1

Kuba. Travelbook. Wydanie 1

Kuba. Rewolucja w rytmie rumby. Wydanie 1
Najczęściej kupowane razem ebooki:
Cena zestawu: 107,68 zł 126,70 zł
Oszczędzasz: 19,02 zł ( 15% )

Australia. Zielony Przewodnik. Wydanie 1

Kuba. Travelbook. Wydanie 1

Kuba. Rewolucja w rytmie rumby. Wydanie 1
Osoby, które kupowały książkę, często kupowały też:
Osoby, które kupowały książkę, często kupowały też: