Helion.pl sp. z o.o.
ul. Kościuszki 1c
44-100 Gliwice
tel. (32) 230-98-63
Architects and their Societies
3w1 w pakiecie:

PDF

ePub

Mobi
---
The idea of looking at the architects operating within the cultural framework of the Habsburg Empire, embedded in this book, stems from our previous research. It has its roots in the research on Slavic peripheral narratives, conducted by the Research Group on the Slavic Cultures in the Habsburg Monarchy (http://uwhabsburgstudies.uw.edu.pl/), which has operated since 2011 at the Institute of Western and Southern Slavic Studies of the University of Warsaw. We studied the issue of peripheral attitudes towards both national narratives, created after 1861 by the Slovak, Czech and Croatian elites, and the imperial project imposed by Vienna and Budapest. Faithful to the microlevel approach, we looked at figures, spaces and social phenomena that do not fit into the stereotypical view of national historiography (Anna Kobylińska, Maciej Falski). The value of the book is in shedding light on quite many underrated or allegedly well-known persons, places, and buildings within a clear and persuasive theoretical framework. Original in its comparative perspective, as well as in its chronology (trespassing the demise of the Empire usually seen as a clear-cut caesura), the volume offers well-grounded hints in the interpretation of architecture. Written by specialists who convincingly provide synthetic information, it can be recommended to a wider audience interested in cultural phenomena. Going beyond disciplinary boundaries, the chapters sharpen the eyes of the reader and provide guidance in reading the specificity of places. Well-known monuments seem more complex and appealing. Provincial towns appear not as belated environments but receptacles of forgotten layers of modernity (Prof. Daniel Baric, Sorbonne Université, Paris).
Contents

Anna Kobylińska, Maciej Falski

Seismographs of culture. Prolegomena
Dragan Damjanović
Gothic Revival at the borders of Catholic Christianity: State politics, patrons and architects in 19th-century Croatian architecture

Introduction
Early neo-Gothic style in Croatia (18001870)
Bishop Josip Juraj Strossmayer, Friedrich von Schmidt and the adoption of neo-Gothic in Croatia in the 1870s
Restoration of the Zagreb Cathedral
Neo-Gothic dominance in Croatian architecture of the 1880s
Neo-Gothic and the attempt at forming a national Croatian style
Schmidts students and neo-Gothic restorations in Croatia
Neo-Gothic in public and church architecture in Croatia in the late 19th and early 20th century
References

Anna Kobylińska
Architects from the periphery: Ján Nepomuk Bobula and Blažej Félix Bulla. Genealogy of localness

Roads leading to and from centres
Density of locality (in the centres and on the peripheries)
Hidden locality (in details, ornaments, homes)
Dispersed locality
References

Dominika Kaniecka
Zagreb after the 1880 earthquake The revived city and its architect

I
II
III
IV
V
VI
VII
References

Maciej Falski
Architects of a provincial town

Professional networks
Public procurement
Provincial city
References

Jasenka Kranjčević
Tourism architecture by Czech architects on the Croatian Adriatic coast during the Austro-Hungarian Monarchy

Expansion of tourism and spa resorts in the Austro-Hungarian Monarchy
Tourism development of the Croatian Adriatic coast
Tourism architecture and spatial identity of spa towns
Czech influence on the tourism architecture on the Croatian Adriatic coast
Czech architects working on the Croatian Adriatic coast
The legacy of Czech architects on the Croatian Adriatic coast in lieu of a conclusion
References

Michał Burdziński
Poets who moved the air: Stanisław Witkiewicz Dušan Samuel Jurkovič

Verse and timber framing
Breath of mythical air and reality
The self and forms of externalization
Emanation
Question
References

Aleksander Łupienko
Architects in Galicia and the city. The question of history and modernity before World War I

References
Primary Sources
Secondary Sources

Magdalena Bystrzak
Languages of interwar progressivism: Friedrich Weinwurm in Bratislava

A human does not live in order to have a house, yet has a house in order to live
Fragmentary sources, few testimonies
Unclear biography
Bratislava in the new times
The socially engaged architect
Final remarks
References

Danuta Sosnowska
Beyond the limits eccentric H.

Questions and diagnoses
Present. Absent
Known/unknown work
References
On-line sources

Index of people
Index of places

Names of streets and city quarters
Promocja dnia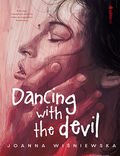 Zostało Ci
...
na świąteczne
zamówienie!
Chcesz by Twoja paczka zdążyła pod choinkę? Postaraj się złożyć zamówienie do:
14. grudnia (Paczka w Ruchu),
19. grudnia (paczkomaty InPost),
19. grudnia (Poczta Polska),
20. grudnia (InPost Kurier).

Warto zajrzeć